Meet the Team - Maggie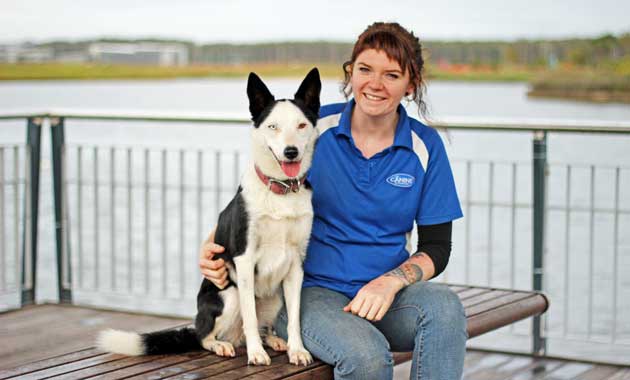 Maggie Scarvell
with Quinn
Senior Trainer
From a young age Maggie has always had a passion for dogs.
Today as a full time Senior Trainer she is one of our most experienced trainers working with dogs over 20 hours a week.
Not only is she running a full range of class training throughout SE Queensland but also is involved in boarding and private training of dogs that are owned by our members. This high level of activity allows her to gain massive hands on time working with dogs of many different breeds, sizes and temperaments.
Maggie has got to this position through persistence and the absolute love of dogs over many years.
From an early age Maggie set her sights on becoming an Accredited National Dog Trainer. Even before her formal education began Maggie started self-studying and expanding her knowledge through books and hobby training with her Border Collie, Quinn. She developed foundation obedience through agility, herding and trick training which set her on track to a promising career in dog training.
Then in 2011 she started her Certificate III at NDTF where she met The Canine Classroom and David. Seeing something special in her David invited her to join The Canine Classroom in 2013 after completing her Level III Certificate.
She thoroughly enjoys interacting with all the members and their dogs, assisting them with their handling, obedience and achieving their overall goals for developing great dog behaviour.
Maggie is passionate about further developing her skills as both an instructor and a trainer. She looks forward to expanding her knowledge in a range of specialist dog behavioural training and is looking forward to what the future will bring as a fulltime member of the industry.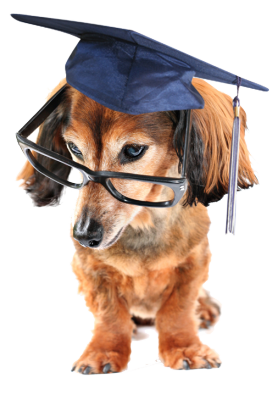 Free Training Session?
Are you ready to meet Maggie and the rest of our team in person and begin your dog's training journey?
We've made it easy for you. Simply Register NOW and join a training session, COMPLETELY FREE.
Free Training